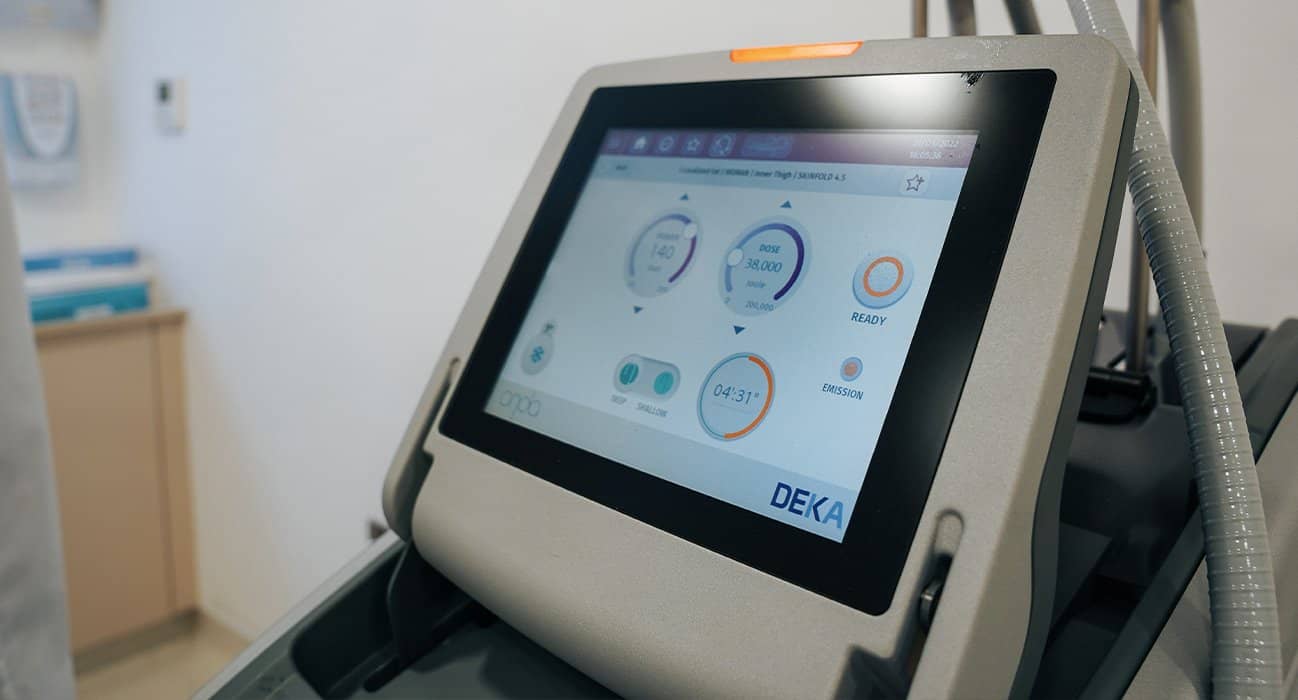 Reduce Fat with Onda
ONDA has a regenerative and toning effect that is non-invasive, long-lasting and has few adverse effects. The next-generation system in dermatology and medical aesthetics, Coolwaves®, DEKA proprietary microwaves technology, lowers localised adiposities all over the body, in particular on the abdomen, thighs, hips, and submental area. It dissolves fat, firms up tissues, and tightens and shapes the skin.
Onda is targeted at Fat Reduction. Onda is able to profoundly damage the membranes of subcutaneous fat cells using Coolwave technology. In a nutshell, microwaves safely penetrate the adipose layer, destroying any lipids that come into touch with it, and remodelling the surrounding tissues.
Microwaves from Onda Coolwaves are emitted in a controlled manner, concentrating energy only where it is needed. The smart device has a high-tech skin cooling system that cools the skin while counteracting the microwaves' heat. This protects the skin and provides complete client satisfaction while lowering dangers, irritation, and adverse effects.
Onda technology effectively reduces fat. It penetrates deeply, dissolving localised fat deposits by destroying the cell membranes of subcutaneous adipose cells. Natural cellular metabolism eliminates the lysate (lipolysis). This results in a toned, contoured and slimmer appearance to the treated area.