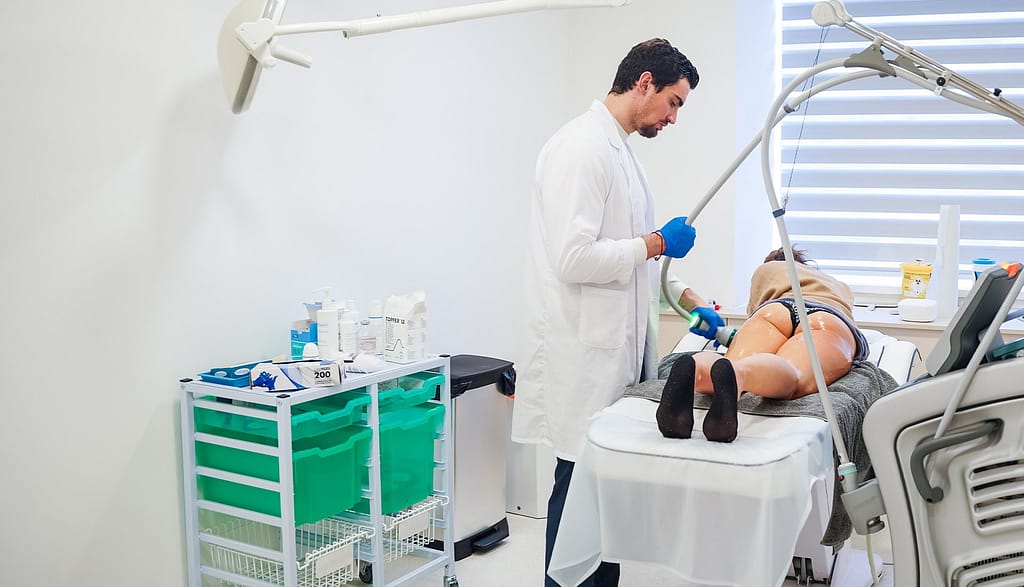 SUMMER SPECIAL OFFER
This summer we're offering you 20% off our ONDA treatments
Conveniently located in central London just off, Oxford Street, our exclusive clinic offers a calming retreat. To claim this offer please call us on
07391477228
or book below
What is a ONDA?
It works on the entire body, especially the trochanter area, belly, and thighs, to eliminate fat cells while also stimulating cellular metabolic processes and collagen creation to reshape the silhouette.
It penetrates deeply, dissolving localised fat deposits by destroying the cell membranes of subcutaneous adipose cells. Natural cellular metabolism eliminates the lysate (lipolysis).
It stimulates the connective tissue around the cellulite's adipose lobules, reducing the "orange peel" look.
It tightens and tones the tissue by causing collagen fibres in the dermis to contract, encouraging the synthesis of new collagen.
Areas include all over the body, in particular on the abdomen, thighs, hips, and submental area. It dissolves fat, firms up tissues, and tightens and shapes the skin.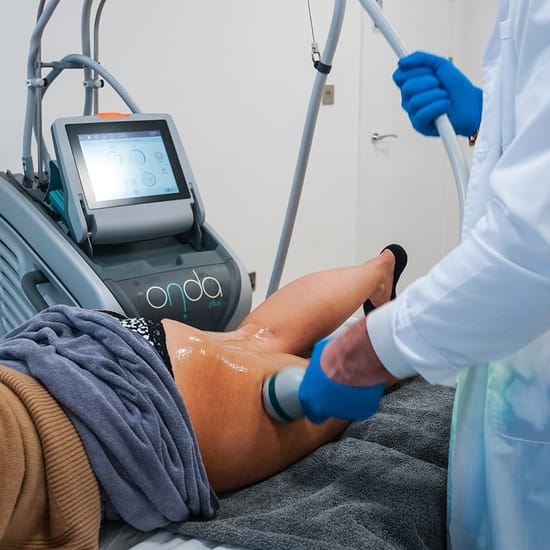 Exclusive Summer Offer
GET YOUR ONDA TREATMENT TODAY
Drop us a call today to book your appointment 07391477228
Why Us
Professional • Passionate • Experts
WHY YOU CAN TRUST THE YUKI CLINIC
Highly Skilled Professionals:
The Yuki Clinic only allocates practising privileges to medical professionals who have prescribing rights. So your treatments will only be performed by cosmetic surgeons, aesthetic doctors or nurse practitioners. Professionals such as these can, consult, prescribe, treat, and manage your safety and care.
Service & Care:
The safety and wellbeing of our patients are most important to us. We create an experience that goes beyond your treatment with your clinician. Your patient journey begins with booking your appointment right through to your aftercare. With a strong passion and wealth of experience in the aesthetics industry, our team looks forward to welcoming you to Yuki Clinic.
FDA Approved Products:
For all of our treatment's we use only premium and FDA approved products. All skincare products are medical grade and require a prescription through consultation with one of our medical professionals.
Patient Satisfaction:
The heart of our clinic is our patients. Receiving positive feedback is the most rewarding award we can receive. At the Yuki Clinic, we take all feedback very seriously and use this to help improve our treatments and services.
Clinic Location:
Located in the heart of Oxford Circus, you'll find The Yuki Clinic right next door to Top Shop, All Saints and Urban Outfitters. Across the road from the clinic, you'll find the world-renowned Elan Café. Elan Café is the perfect spot to grab a coffee and a cake before a treatment.
The nearest tube station is Oxford Circus, London. After you exit Oxford Circus Station, cross Oxford Street and walk 2 minutes to the clinic. So easy!