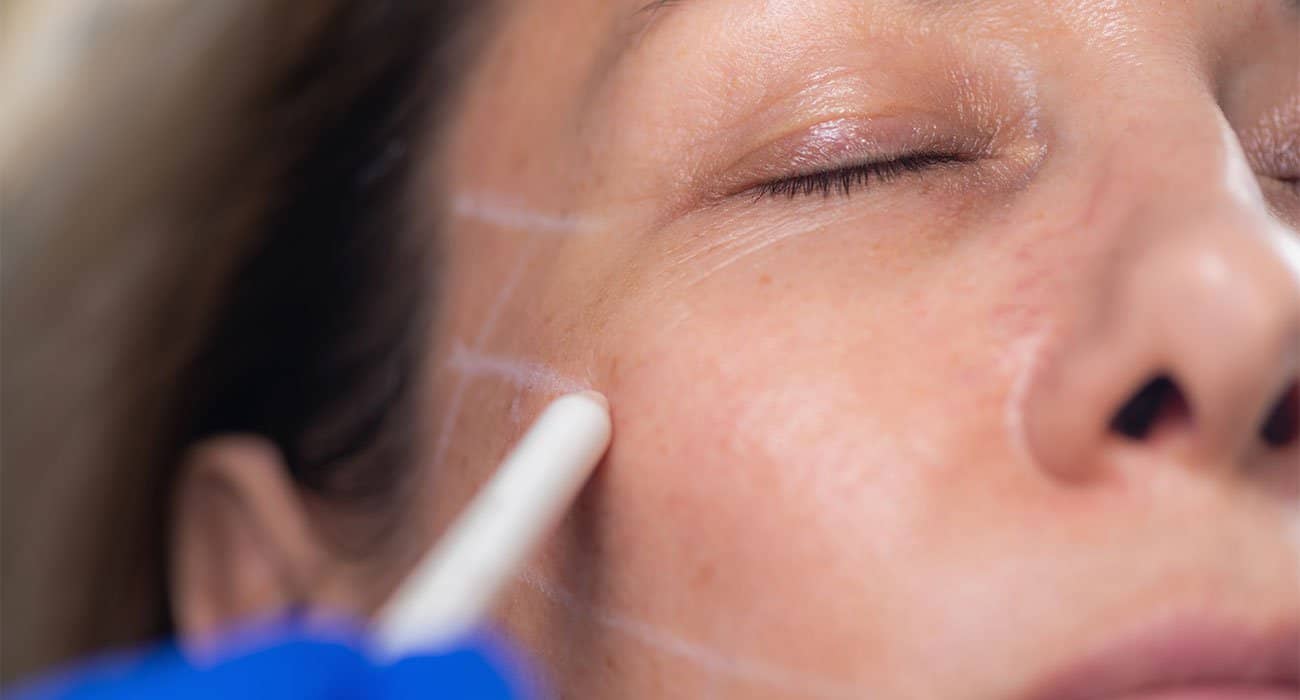 Mesotherapy vs Microneedling
Non-invasive needling treatments have been available for decades, and there is a wealth of clinical evidence to support their usefulness. Many London beauty clinics see an increase in demand for Anti-Wrinkle Injections and Dermal Fillers each year, but 2021 will see a new trend in alternative needle therapies such as Microneedling and Mesotherapy. Both are popular London aesthetic treatments with life-changing results.
What is the difference?
Both Mesotherapy and Microneedling treatments use needling procedures, but there are several key differences, such as the needle length used, the depth of penetration in the skin, and the pace with which the treatment is delivered. Let's take a closer look at these distinctions and see how they affect the therapy process and the outcomes you'll notice.
How does mesotherapy work?
Needle Mesotherapy was initially introduced in the 1950s, and by the 1970s, it had been discovered that it could be used to rejuvenate collagen and elastin in the skin. It is a minimally invasive procedure in which the practitioner injects a combination of vitamins, hyaluronic acid, and growth factors into the skin with a single needle to increase hydration and cell regeneration. Practitioners can be very particular about the products they wish to inject into the skin during Mesotherapy treatments, depending on the skin condition they are addressing.
What is mesotherapy targeted for?
Mesofacial treatments are available in most clinics across the UK to address several skin issues such as skin laxity, dark circles under the eyes, acne scarring, pigmentation, and cellulite. A lot of facilities employ Mesotherapy to treat hair loss, as well as an alternative no-needle ultrasound treatment. Mesotherapy is also utilised to improve the cell's ability to absorb active substances. Despite this, needle Mesotherapy for the face has been the most popular treatment in 2021 so far.
What is microneedling?
Since abandoning the one-needle approach, we've progressed to using multiple needles in normal Microneedling treatments.
Derma rolling was developed in the early 1990s to help practitioners reduce the look of surgical scars, pitted acne, and other common symptoms of ageing. Clinicians roll small needles up and down the face in this method, which is still used today, to activate the body's natural healing processes and encourage the creation of collagen and elastin. As a result, the condition and quality of the skin improve noticeably.
All things considered, skin needling pens are the most effective Microneedling treatment available. These devices pierce the dermis with a series of ultra-fine needles, creating a wound that encourages the development of new collagen and elastin. When topical products are put to the skin before treatment, the act of generating countless micro-holes enables for improved absorption of these materials into the skin cells, allowing you to achieve the best outcomes possible.
What Are the Benefits of Microneedling?
The majority of skin issues on the face and neck respond well to microneedling treatments. Microneedling allows us to treat many areas of concern, whether it's skin laxity, fine lines, or something else entirely. Microneedling has been integrated with a variety of new and novel technologies over the years, including radiofrequency and electroporation.
'Is Microneedling painful?' is one of the most often asked questions about these procedures. Yes, that certainly is possible. This, however, is depending on the client's sensitivity as well as the needle depth employed. To be successful, some skin issues will necessitate deeper needle penetration than others.
Is it suitable for me?
Mesotherapy and Microneedling are both excellent procedures, so you'll be in good hands either way. Microneedling, on the other hand, has a slew of extra advantages. We know that skin pen devices allow us to change needle depth, which means we can provide you with more precise and controlled treatments. In comparison to conventional skin rejuvenation procedures, our devices use a vertical stamping method with ultra-fine needles to provide you with a less unpleasant treatment and less downtime. Microneedling treatments are frequently faster than Mesotherapy, especially because the pace may be regulated on the device. With a quicker treatment, you can go on with your day while still getting a great result!
Why you can trust The Yuki Clinic
Highly Skilled Professionals:
The Yuki Clinic only allocates practising privileges to medical professionals who have prescribing rights. So your treatments will only be performed by cosmetic surgeons, aesthetic doctors or nurse practitioners. Professionals such as these can, consult, prescribe, treat, and manage your safety and care.
Service & Care:
The safety and wellbeing of our patients are most important to us. We create an experience that goes beyond your treatment with your clinician. Your patient journey begins with booking your appointment right through to your aftercare. With a strong passion and wealth of experience in the aesthetics industry, our team looks forward to welcoming you to Yuki Clinic.
FDA Approved Products:
For all of our treatment's we use only premium and FDA approved products. All skincare products are medical grade and require a prescription through consultation with one of our medical professionals.
Patient Satisfaction:
The heart of our clinic is our patients. Receiving positive feedback is the most rewarding award we can receive. At the Yuki Clinic, we take all feedback very seriously and use this to help improve our treatments and services.
Clinic Location:
Located in the heart of Oxford Circus, you'll find The Yuki Clinic right next door to Top Shop, All Saints and Urban Outfitters. Across the road from the clinic, you'll find the world-renowned Elan Café. Elan Café is the perfect spot to grab a coffee and a cake before a treatment.
The nearest tube station is Oxford Circus, London. After you exit Oxford Circus Station, cross Oxford Street and walk 2 minutes to the clinic. So easy!