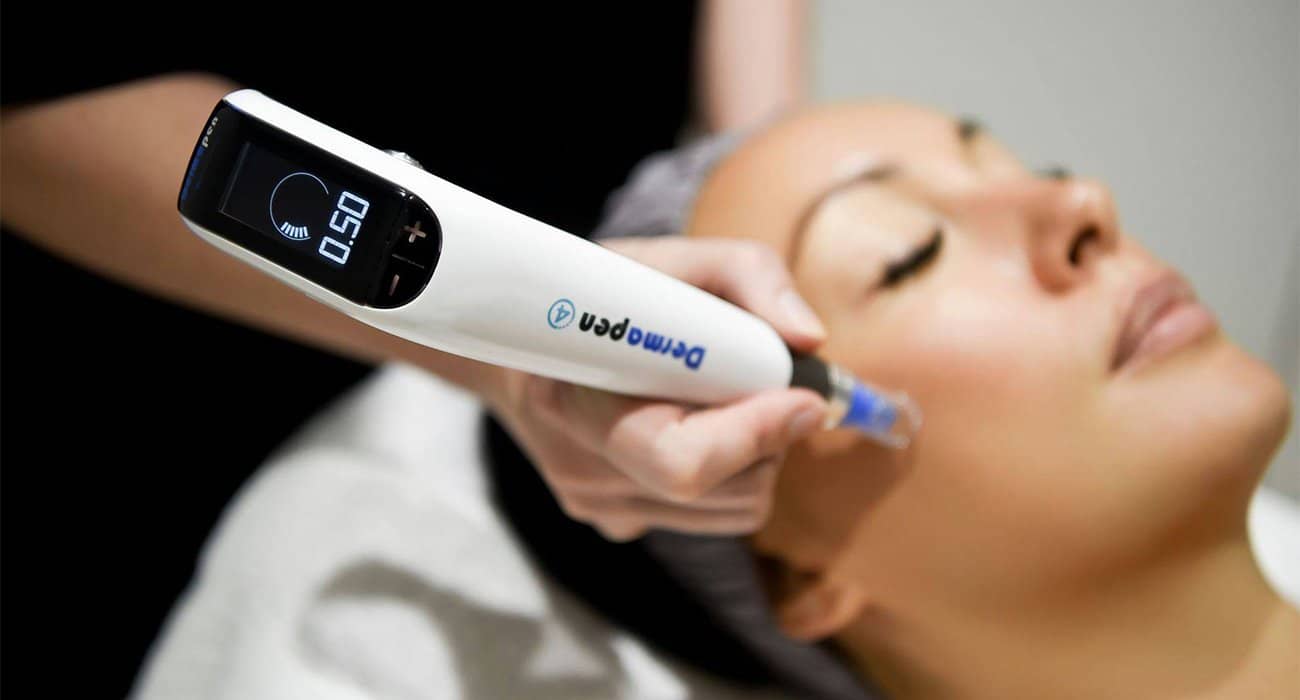 How does Microneedling Treatment work?
What Is Microneedling?
It is a mechanical technique that employs a microneedling pen comprising 12 ultra-fine sterile needles. The needles are simply injected into the skin (at varying speeds and depths depending on the condition of the skin), resulting in micro punctures and light superficial bleeding. Because the needles just pierce the skin layers, the pain is very mild. A numbing cream can be used if you have a very low pain threshold.
How Does Microneedling Work?
The needles' microscopic pathways are like micro-wounds. Just as every wound initiates the body's healing process, these minor traumas promote the dermal layer of skin's collagen and elastin construction. This treatment stimulates the body's natural production of collagen and elastin, resulting in the generation of new and healthier skin cells that are thicker and plumper than ever before.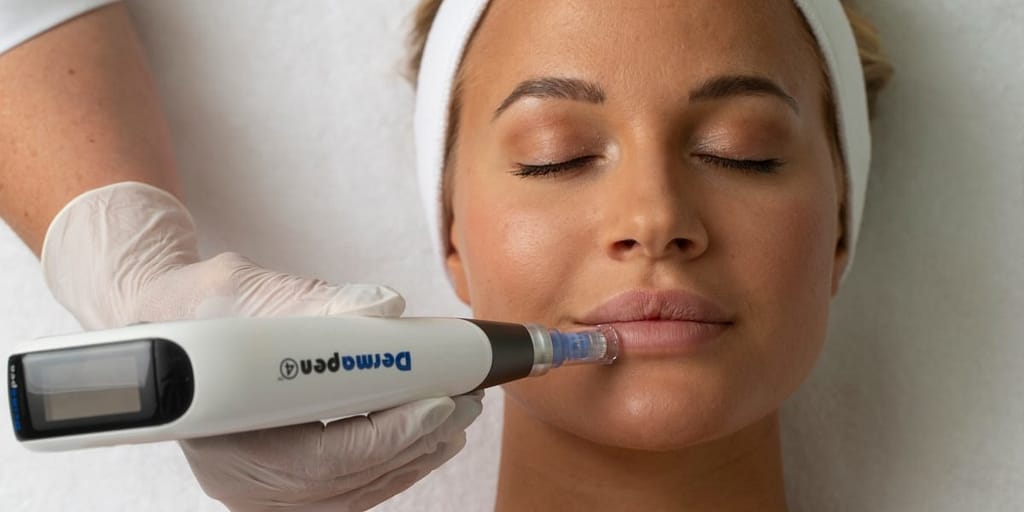 What Results Does Microneedling Give?
This therapy is fantastic since it can address a wide range of skin issues. It can help to erase dark spots, brighten hyperpigmentation, lighten melasma, lighten discolouration, minimise enlarged pores, remove surface scarring, small wrinkles, deep wrinkles, acne scars, dark circles, and bags under the eyes. Overall, the skin becomes firmer and smoother, giving you a more youthful appearance.
Is Microneedling Safe?
Yes, it is appropriate for all skin types and tones. It has a very short recovery period, is chemical-free, boosts the skin's absorption capacity, can be used on any body area, addresses all facial problems in 3 to 6 months, has no side effects, and utilises the body's natural healing potential. You may need 3-6 treatments depending on the severity. Because of the increased UV exposure, microneedling is not suggested during the summer. Cooler months are preferable.
Is Microneedling worth it?
It most certainly is! This addresses the majority of our skin troubles. It reduces the appearance of wrinkles and lightens all types of pigmentation. We must understand that the outcome will vary depending on the severity. Most importantly, we must apply sunscreen (especially if you have paid for a costly and life-changing treatment). It is pointless to correct pigmentation if we do not protect our skin. SPF protects against UV damage and enhanced pigmentation. It stands to reason that we should use it daily to protect our skin.
What do I need to know?
Microneedling is best performed in a salon or aesthetic clinic. Aestheticians with prior experience, education, and training are the best fit for you. This ensures that you have the greatest experience and customised outcomes for your skin.
Why you can trust the Yuki Clinic
Highly Skilled Professionals:
The Yuki Clinic only allocates practising privileges to medical professionals who have prescribing rights. So your treatments will only be performed by cosmetic surgeons, aesthetic doctors or nurse practitioners. Professionals such as these can, consult, prescribe, treat, and manage your safety and care.
Service & Care:
The safety and wellbeing of our patients are most important to us. We create an experience that goes beyond your treatment with your clinician. Your patient journey begins with booking your appointment right through to your aftercare. With a strong passion and wealth of experience in the aesthetics industry, our team looks forward to welcoming you to Yuki Clinic.
FDA Approved Products:
For all of our treatment's we use only premium and FDA approved products. All skincare products are medical grade and require a prescription through consultation with one of our medical professionals.
Patient Satisfaction:
The heart of our clinic is our patients. Receiving positive feedback is the most rewarding award we can receive. At the Yuki Clinic, we take all feedback very seriously and use this to help improve our treatments and services.
Clinic Location:
Located in the heart of Oxford Circus, you'll find The Yuki Clinic right next door to Top Shop, All Saints and Urban Outfitters. Across the road from the clinic, you'll find the world-renowned Elan Café. Elan Café is the perfect spot to grab a coffee and a cake before a treatment.
The nearest tube station is Oxford Circus, London. After you exit Oxford Circus Station, cross Oxford Street and walk 2 minutes to the clinic. So easy!