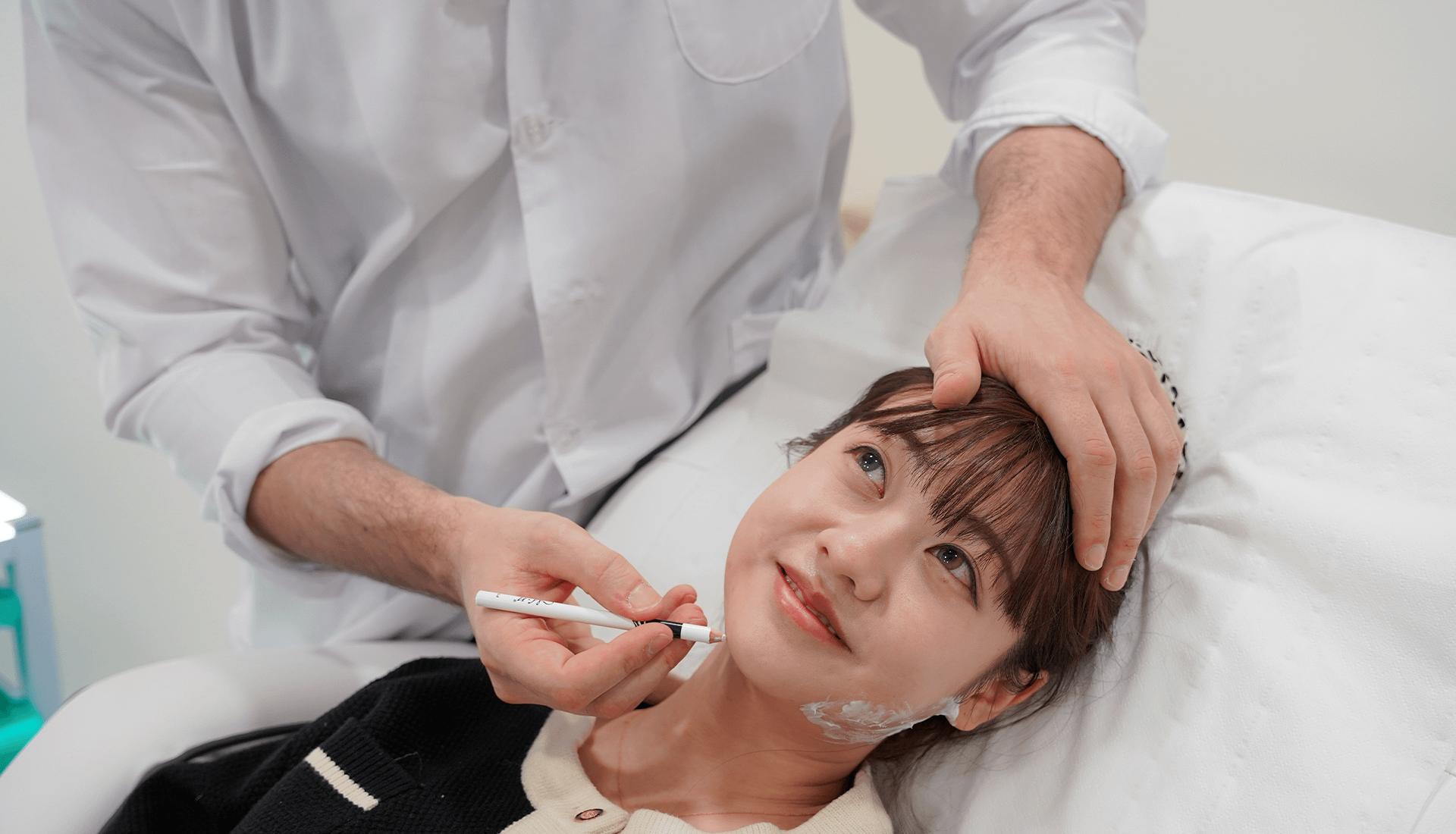 Botox – Everything You Need To Know
Botox is- without a doubt, one of the most popular treatments available. It is the most effective anti-wrinkle treatment at hand. In fact, in recent years, this injectable treatment has flourished in popularity in the UK due to its phenomenal results. Are you considering taking the next step in your skincare journey? Here is everything you need to know about Botox!
What is Botox?
Botox is a trading name for Botulinum Toxin. Botox is a non-surgical, injectable treatment that uses a toxin called onobotulinumtoxinA. This temporarily blocks nerve impulses, preventing muscle movement. They are primarily used to reduce the appearance of facial wrinkles.
This injectable treatment is versatile as it can treat various conditions. It is well known to treat age-related issues like dynamic wrinkles, sagging and fine lines. More specifically- crows feet, frown/scowl lines, laugh/smile lines, forehead lines, marionette lines and bunny lines. But it can also treat other conditions such as neck spasms, excessive sweating, muscle contracture, an overactive bladder, twitching eyes and lazy eyes. Botox injections may also help prevent chronic migraines.
How Botox Works
Before starting the treatment, a consultation must be taken with your board-certified doctor or practitioner. During this consultation, you will both discuss everything from medical health to final results. A treatment plan will be placed to ensure you are happy and understand the procedure and outcomes. Your doctor will also tell you how to prepare for your treatment 2 weeks before treatment.
Once you and your doctor are happy with the discussions, you will visit the office to start your Botox treatment. On the day of the procedure, you may want your skin numbed beforehand. Your doctor might use one or more of the various methods available to numb the area, such as topical anaesthesia or ice. Afterwards, a thin needle- is injected in tiny amounts of botulinum toxin into your skin or muscles. The number of injections needed depends on a few factors, including the extent of the area being treated.
Straight after the procedure, do not rub or massage the treated areas for 24 hours. This will make sure the botox does not spread to a different area.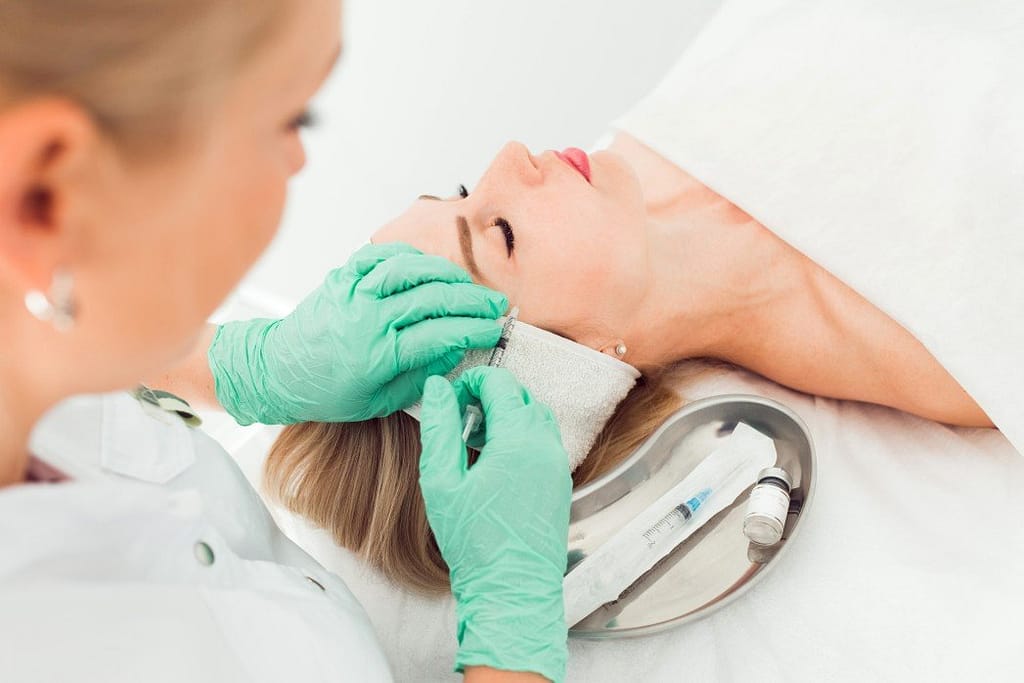 The Results of Botox
The final result can differ from person to person, depending on where the Botulinum Toxin is placed and the skin's metabolism.
In terms of facial Botox, in general, you can see the effects of Botox as early as 3 to 4 days after injection. But most people will see results within 10 to 14 days but should wait the full 14 days to see the maximum results. The higher the dose is given in an area, the longer the effect on the muscles. Also, depending on the area and frequency of the injection, results can last up to 3 to 6 months.
Botox can take some time to work, as it binds at a connection point between muscles and nerves. Botulinum Toxin takes time for its effect to work on the muscles- it stops or weakens the muscle contraction, which causes the lines and wrinkles to appear on the surface of the skin.
Once those muscles stop moving to an extent, there is an instant improvement in the appearance of the skin. Wrinkles are nearly non-existent, the face looks more lifted and it reveals a youthful appearance.
Most importantly, results depend on how seriously you practice the aftercare instructions given by your doctor.
Aftercare
The goal of Botox aftercare is to encourage optimal treatment results. It can minimize the risk of bruising and spreading to other areas of the face. On the day of your treatment, it's a good idea to: (1) relax for the rest of the day. (2) Maintain a normal heart rate. (3) Leave the treated area alone. (4) Avoid physical pressure, rubbing or touching on the treated area.
The great thing about Botox injections- it does not require any recovery time- so you can resume your usual activities right after. However, it is recommended to wait at least 24 hours before certain activities.
Why you can trust The Yuki Clinic
Highly Skilled Professionals:
The Yuki Clinic only allocates practising privileges to medical professionals who have prescribing rights. So your treatments will only be performed by cosmetic surgeons, aesthetic doctors or nurse practitioners. Professionals such as these can, consult, prescribe, treat, and manage your safety and care.
Service & Care:
The safety and wellbeing of our patients are most important to us. We create an experience that goes beyond your treatment with your clinician. Your patient journey begins with booking your appointment right through to your aftercare. With a strong passion and wealth of experience in the aesthetics industry, our team looks forward to welcoming you to Yuki Clinic.
FDA Approved Products:
For all of our treatment's we use only premium and FDA approved products. All skincare products are medical grade and require a prescription through consultation with one of our medical professionals.
Patient Satisfaction:
The heart of our clinic is our patients. Receiving positive feedback is the most rewarding award we can receive. At the Yuki Clinic, we take all feedback very seriously and use this to help improve our treatments and services.
Clinic Location:
Located in the heart of Oxford Circus, you'll find The Yuki Clinic right next door to Top Shop, All Saints and Urban Outfitters. Across the road from the clinic, you'll find the world-renowned Elan Café. Elan Café is the perfect spot to grab a coffee and a cake before a treatment.
The nearest tube station is Oxford Circus, London. After you exit Oxford Circus Station, cross Oxford Street and walk 2 minutes to the clinic. So easy!